I Make a Difference Book Collection
I Make a Difference is an adventure that explores the terrain of what you experienced to become conditioned and the required journey back to who you truly are.
The first of the I Make a Difference collection of books is just the beginning of the adventure. However, there are many other stages and phases to the adventure – further books, that are underway. Each book will be filled with processes that will give you deeper insight into yourself. There are many self-facilitation activities that will guide you to explore your processing and the many dimensions of you. All with the destination of you becoming the true you – the jewel within you, your true self.
I Make a Difference—Book 1
Dissolve and Heal the Layers from Your Past and Discover the Jewel Within
Welcome to the I Make a Difference adventure, a real and profound journey of exploration of yourself—your mental, emotional, energy, and physical processing. This book introduces you to the I Make a Difference Onion Model, which gives you a structured view, insight and understanding as to how you became separated from your true self, how you came to be your conditioned self and what you will need to work with to be your true self.
Available in hardcover, paperback and Kindle format. Audio-book to be published soon. You can purchase from all Amazon sites, Book Depository, Booktopia, Fishpond, Ingramspark and more.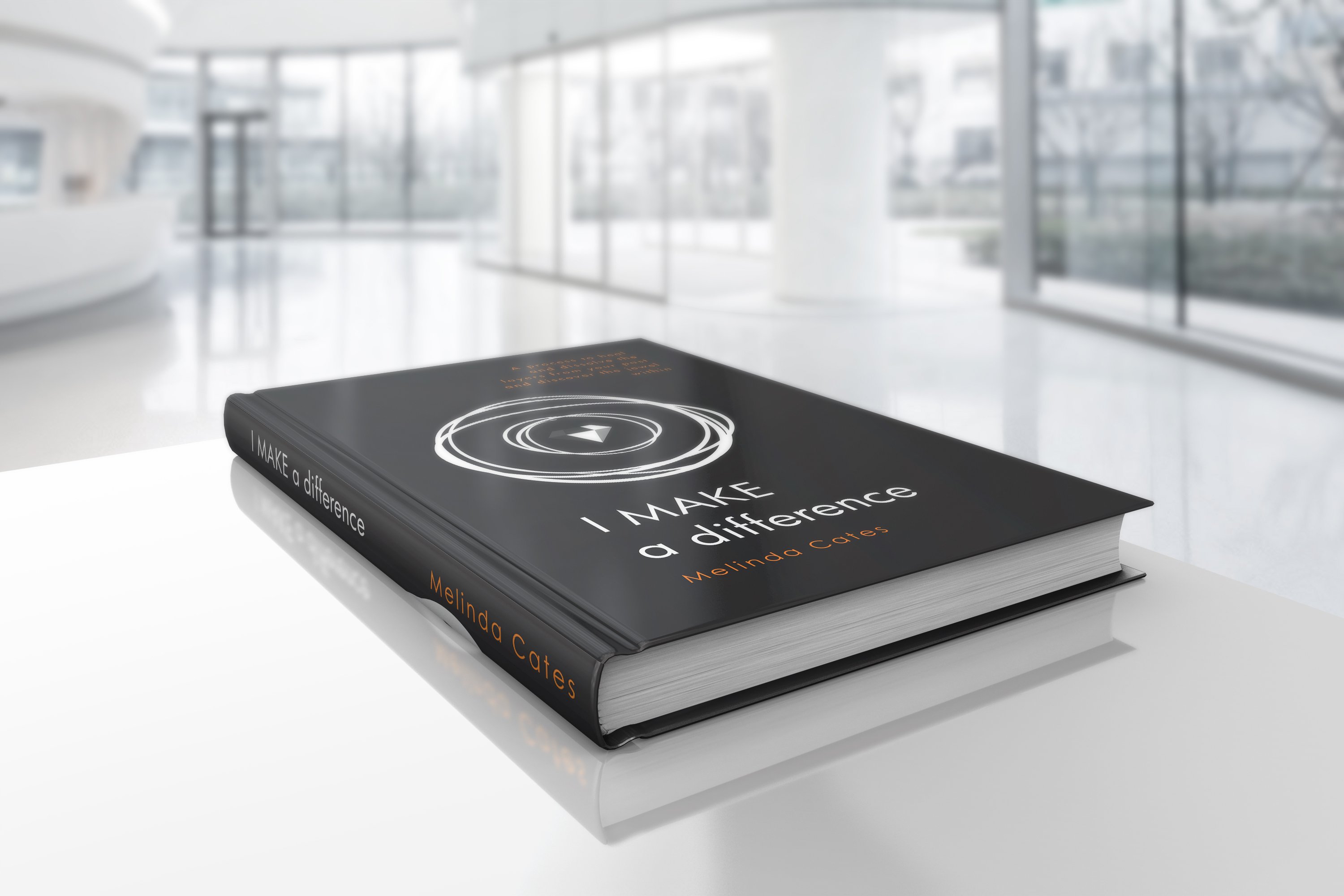 Contents of I Make a Difference
Foreward – Journey to the Jewel Within
The True You
 How I Became IMAD
Preparation for Your Adventure Inside:  The I Make a Difference Onion Model
The IMAD Onion Model: The Creation of Your Layers
The IMAD Onion Model: Preserving Your Layers
The IMAD Onion Model: Inside Your Layers
The IMAD Onion Model: The Last Line of Protection
Integration of You
Beliefs within the Layers
Responding Rather than REacting
More on the Five Steps
Lessons, Learnings, Uncovering and Discovering Stages
You Make a Difference to Your Life
About the I Make a Difference Book Collection
Acknowledgements
About the Author
What People Have Said About 'I Make a Difference'
"While many self-help books address how to clear up surface-level, this book guides us (with lots of support), so we can get at the very heart of our issues and traumas — so that ultimately we can access our hearts. Our greatest self. This is an incredibly special book.
This book unfolds in a logical manner to guide us (with lots of heart and soul) on how to remove our trauma "layers" to access our truest, purest, best self. Along with the explanations and instruction are plenty of powerful examples from the writer's own life as well as the lives of the many people she's worked with teaching them her method for accessing their "gem within." The example stories not only helped me get a greater grasp of the methods/tools they were illustrating, they also helped me feel not alone. Heard. And motivated that I can start this process for uncovering my gem. What an incredibly moving, transformative, instructive, engaging book!"   – NGP
"I started this book and within the first 20 pages knew I had made the right choice to read it. I identified with almost everything the Melinda references to experiences, from a child all through my adult years. Melinda truly has a passion for helping others discover (or re-discover) their jewel! She speaks to you at a soul level and each chapter that is read will literally peel a layer back to work through the journey! When I said this book is the hammer hitting the nail on the head, I meant it! There is so much I, myself have repressed, hidden and disconnected over the 40 years I've walked this earth. The exercises Melinda provides in the book and workbook are incredible and they truly peel back the layers to help you see that you are of value and you are a beautiful soul to share to the world. I am finding my jewel and I am shining as I was always intended to do, thank you beautiful soul for sharing this healing with the world! – Tricia Luber
"It has never been as important as it is now to wake up to ourselves, to transform from our past hurt and traumas and to really discover who we are and what we stand for in this world.
Melinda has taken a life's work and made an accessible, practical and heartfelt healing tool that will allow you to go on an inner journey to uncover and understand how you got to be where you are now. Push through, complete the self –facilitation activities, be kind to yourself , utilise all the resources and strengths you have discovered and take the next steps to being that shining jewel. (note to self!!)
Any self-development tool is not for the faint hearted!! Be prepared to be challenged, to go on an emotional roller coaster, to be asked to face and accept yourself in all the rawness that you will uncover as you process through the layers of your experiences.
Have courage. You are not alone. There is a community spirit and a guiding light held within the covers of this book. Melinda has opened her heart, shared her wisdom and her journey and with her guidance through her gift to us, we too can make those transformations on a deep and meaningful level." – Wanda Carter
The I Make a Difference PERSONAL PROCESSING WORKBOOK
As you embark on your I Make a Difference adventure of internal exploration of yourself, you deserve to have a companion to journey with you—the I Make a Difference Personal Processing Workbook. This is a downloadable gift that goes with the book.
This workbook offers a convenient space for you to record your responses to the Self-Facilitation Activities provided in this book.
I Make a Difference—Book 1: BOOK COVER PROCESS
There is a conscious process attached to the design and colours of the cover of Book 1 – I Make a difference: A Process to Heal and Dissolve the Layers from Your Past and Discover the Jewel Within.
Book one is the beginning of your adventure in working with the I Make a Difference process to explore who you are. 
The book cover reflects in general terms, a reader's process regarding their levels of awareness of themselves and their process of unravelling and healing of themselves. And their awareness of the I Make a Difference process.
The black of the cover represents  a lack of awareness and being in the dark about and with yourself. You have stored in your subconscious mind, aspects of yourself out of protection and so you are not conscious and aware of elements of yourself.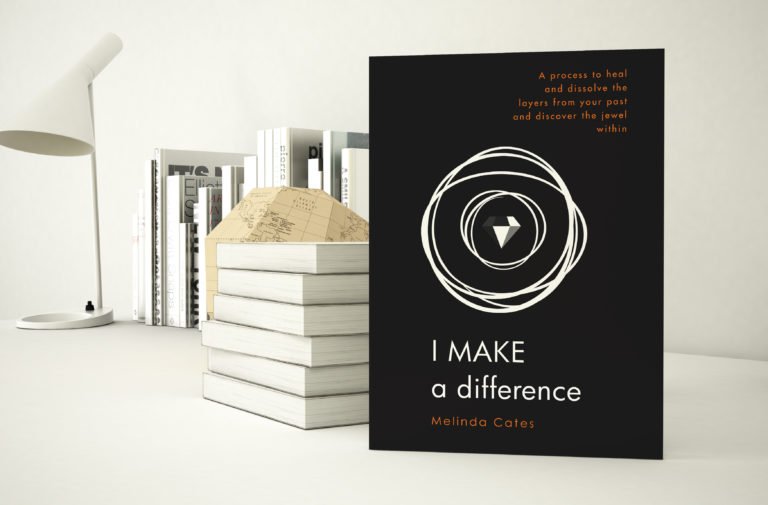 You have chosen not to see something, you do not want to face something and where you hide elements of yourself within yourself. You keep them in the dark. Also where there are wonderful aspects of yourself that you have not yet discovered. 
These are the parts of yourself you have not been ready to or have known how to, shine a light on them to explore them, understand them, work with them and be conscious of them.
The I Make a Difference book is the light that will change this.
The jewel has dark and light facets to it. 
The white represents the illuminated parts of yourself that you see and own in your jewel, including your amazing qualities, self-belief and self-worth. They are white because you are aware of them. The darker elements of the jewel are the parts of your true self that you have covered over with protection, suppressed and placed in the dark. You have removed your awareness from them, as you don't trust them, believe them or feel you deserve them. You also may not have reached the phase in your emotional and mental growth to even know they are there. 
The circles are representative of the experiences you had where you created layers of protection and suppression that you surrounded your jewel and true self, with. The layers of the I Make a Difference Onion Model. 
The reason they are white, is this is where the focus of the content and process of the book is. The book shines a light on and illuminates – your layers.
The title I MAKE  a difference – is in white as the focus of the book is on you being empowered and resourced to develop your awareness, understanding and ability to make a difference to yourself. I MAKE is in capitals as you are the only person who can make the internal changes to and for you. "the difference" is in lower caps as it is the natural outcome you will experience from your experience of the book, the steps you take and the changes you make. 
The orange represents the foundation, support structure, earthiness and groundedness. The subtitle describes the process within the book, the structure that underpins the I Make a Difference process. My name and the subtitle are in orange, as the IMAD process and myself (as the creator of the process) provide the energy, guidance and information that form the foundation, support structure and groundedness for your adventure in reading and experiencing the book – your internal adventure of exploration of you.
I Make a Difference—Book 2
Unravel the Conditioned Behaviors that Suppress Who You Are
Your adventure continues in book two. It brings into focus the conditioned behaviors, approaches, and processes that keep the layers of your past preserved. Additionally it addresses how you limit and impact yourself through  suppressing your emotions, your magical and amazing attributes, your truth, and the light of your jewel within.
Book two equips you with the resources to unravel and dissolve these controlling, fear-based, and untrusting aspects of your behavior, so that you can reclaim more of who you truly are.
AVAILABLE IN 2020
I Make a Difference—Book 3
Accept, Love, and Heal Your Emotions
Book three continues your adventure as you deep dive into your layers, the layers in the layers and into your emotions. This leg of your journey focuses on growing your ability to identify and distinguish the emotions you are feeling, the process attached to them, and their origins, so you can learn to accept, love, and heal them.
As you heal your emotions, you cease your reactionary behaviors, you release your emotional attachment to people, situations, and outcomes, and you take back responsibility for your emotional well-being. You take further steps to becoming self-reliant in self-facilitating your own processing and creating outcomes that are right and true for you.
AVAILABLE IN 2020
I Make a Difference—Book 4
Dissolve the Final Layer Remnants to Be the Jewel Within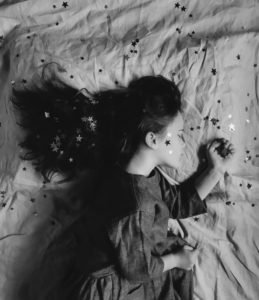 The last bastion, the last line of defense and protection from you truly being you, so you can reclaim your personal power, your choices, your life, and be the true you.
Book four is the dissolving of the last remaining elements of your layers—the "underlying issues." In your conditioned behaviors and suppressed emotions lurk these underlying issues. They are the fundamental ways in how you view and treat yourself, the emotional conclusions and impacts stemming from your experience of the layer situations and how you were treated. In healing these remaining areas, you are left with one place to connect to, reclaim, accept, and be—the jewel within you
AVAILABLE IN 2021
NOTE: The subtitles of books two to four are subject to change.